Home | First lady | Activities of Silvia Gašparovičová | Year 2014 | The National Marriage Week 2014



The fourth annual National Marriage Week, whose motto is "Marriage - more than a piece of paper", begun in Slovakia on the 10th February 2014. The First Lady of Slovakia Mrs. Silvia Gašparovičová took the auspice over the campaign. At the press conference, which opened the National Marriage Week, she expressed gratitude to organizers as she considers this campaign to be very beneficial. She is also happy that it gets into public awareness. "Today, when we have a very high divorce rate and we are speaking about the moral crisis of society, it is necessary to focus on importance and benefits of marriage for individuals and for the society," Silvia Gašparovičová, who will celebrate golden anniversary with her husband this September, said: "Marriage is not just a "relic", it is a commitment for life and therefore I would like to refer to young people following: Marriage is a beautiful and safe haven for family. A conjugal "paper" means that we chose our partner and so that we will not look for someone else and we will endeavor to do everything what we can in order to become a happy and inseparable family."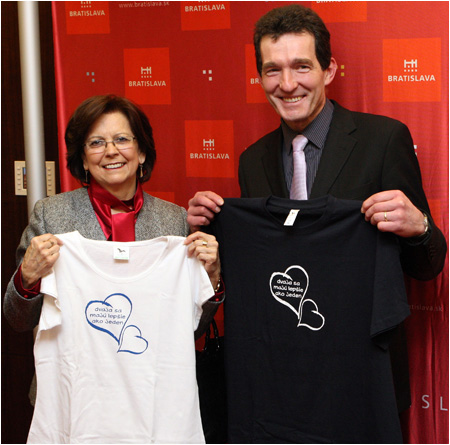 The aim of the National Marriage Week is to emphasize the value of marriage as a unique relationship between a man and a woman, and thereby to promote it. NTM co-organizer is also the capital city Bratislava. As the mayor´s spokesman Ľubomír Andrassy expressed, the trend in the low number of marriages continues and Bratislava still belongs to cities with the highest divorce rate in Slovakia.